Kenneth J. Michel
Chief Executive Officer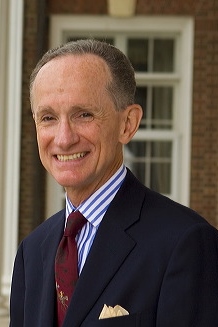 Kenneth Michel has over 39 years of direct experience in the affordable housing industry with an emphasis on federal and state housing finance programs.  He began his career in 1977 at Greater Boston Development, Inc. (now Boston Capital Partners), in their Syndication Department specializing in the structuring, monitoring, and equity financing of Rural Development (RD) Section 515 Rural Rental Housing Program (formerly FmHA Section 515) low-income properties.  In 1981, he joined The Langelier Company, Inc., where he was head of the Acquisitions Department, focusing on the acquisition of affordable housing properties featuring HUD or state agency financing and HUD Section 8 rental subsidies.  In 1986, he founded Michel Associates, Ltd., which has successfully sponsored a series of Tax Credit investment partnerships for high net-worth individuals, financial institutions, and corporations.  Mr. Michel has successfully underwritten and syndicated apartment complexes ranging in size from 6 to 694 units with a total capitalization in excess of $1.5 billion.
Mr. Michel has been involved in the equity financing of over 300 real estate limited partnerships involving new construction, non-historic and historic rehabilitations of government assisted affordable housing properties.  He has acted as sponsor, general partner, or special limited partner in 53 such partnerships since 1982.
Mr. Michel currently holds an ownership interest as a limited or general partner in over 12,000 affordable housing apartment units in various locations throughout the United States.  He has never experienced any event of bankruptcy, receivership, or assignment for the benefit of creditors.
Mr. Michel served as a Director of the Council for Affordable and Rural Housing (CARH), a national advocacy group based in Washington, DC representing the interest of developers, owners and managers of rural housing.  He also served as Chairman of the Stonehill College Annual Fund, and the Stonehill College Board of Fellows, and is a member of the Stonehill Basketball Hall of Fame, and a former Corporator of Danversbank.